FOUNDER AND C.E.O. (Volunteer)
Dr. Izabel Olson is dedicated to the empowerment of women, especially survivors of human trafficking, as they reframe their trauma experience and find success in the work place. The unique combination of an academic background in cognitive science and a passion for holistic self-care give her a unique ability to have a positive impact on women's lives. Olson holds a Ph.D. in Learning Sciences from Northwestern University and is the founder and CEO of Salt and Light Coalition, a grassroots organization focused on job training and mind/body restoration for survivors of human trafficking in Chicago and beyond. In 2017, Olson was awarded the Illinois Secretary of State's Latina Humanitarian Achievement Award.
DIRECTOR OF PARTNERSHIPS AND VOLUNTEER LIAISON
A true and faithful volunteer since our inception, Karen believes in the mission of SALC. A registered nurse for over 30 years, Karen transferred her focus from patients to employees when she began to work for a property management company as workers compensation liaison. She earned the industry's designation of Certified Manager of Condominium Associations and the licensure that goes with it. The transition from patient care to concern for employees came easily for Karen, as she is able to adapt any teaching to best suit her audience. A fierce patient advocate, Karen strives to bring the most appropriate care to patients or employees even before they know they need it. Karen has served in countless supportive roles in local schools, Boy Scouts of America, her sorority, her church, and various charitable organizations. The amazing successes, accomplishments and stories of our participants motivate Karen to continue to serve the organizations in many ways.
DIRECTOR OF LIFE COACHING AND MENTORSHIP
Donna Barnholt serves at Salt & Light Coalition as a Certified Life Coach. She has served other women for more than thirty years as a leader in Women's Ministry, the active wife of a CEO, short-term mission trips across the globe, and as an advocate & coach to women recovering from abuse and dealing with addiction. Donna's greatest joy is to see women connect with God, seek and abide in His will, and live into the full potential for which they are created. Donna sees the potential in people and enjoys coaching women to achieve their goals. Donna's vast life experiences have taught her that we experience seasons in our life, and we must embrace our circumstances and explore, renew, and pursue our purpose in every season and circumstance. She and her daughter have joined together to serve women through Beautiful Seasons Coaching. www.beautifulseasonscoaching.com.
DIRECTOR OF YOGA PARTNERSHIPS
A yoga practitioner since 1998, Brooke founded Holy Yoga, an international 501C3 Non-Profit Ministry in 2006. She is the creator of Holy Yoga's 95, 225 and 500 hour instructor training programs and facilitates the education and certification of hundreds of Holy Yoga instructors annually worldwide.
Brooke is the author of Holy Yoga: Exercise For the Christian Body and Soul and co-author of Hatha Yoga Illustrated. When she is not raising her babes or pursuing adventure, you can find her serving as Executive Director of Holy Yoga TV and President of the Board at Holy Yoga.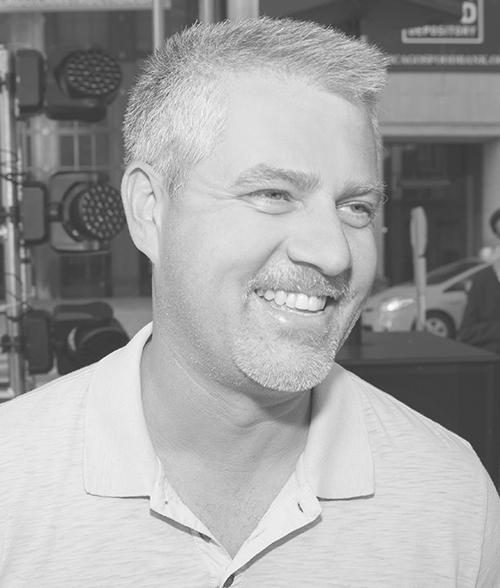 TREASURER
Tony Olson is the owner and chief executive officer of SPINS, one of the fastest growing and most disruptive data and digital companies in North America. Tony has been recognized for his leadership as one of the most influential kingmakers among consumer and retail companies in Forbes and as a Midwest finalist for EY's Entrepreneur of the Year award.
SPINS' mission is to expand the presence and accessibility of products that foster healthier, more vibrant living with good nutrition. As the premier thought leader and trusted advisor in health & wellness, SPINS partners with thousands of brands and over 100,000 retail locations. In addition to its business-driven impact, Tony brings SPINS' mission to life as a champion of its groundbreaking corporate wellness program, Vibrancy360, which drives a multi-faceted approach to health and facilitates employee engagement and community service across the greater Chicagoland area.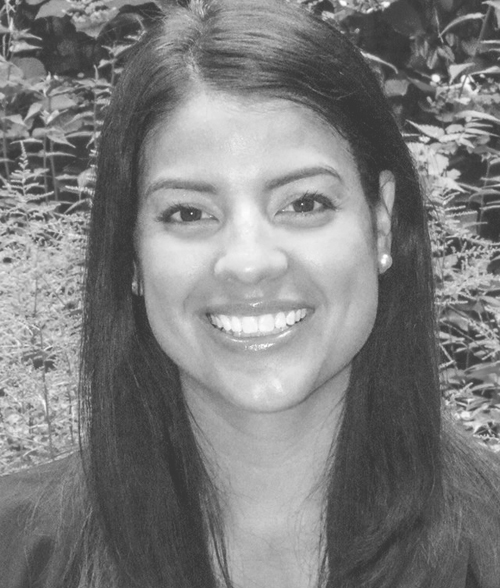 GOVERNMENT LIAISON
Anna Valencia was sworn into office as the Clerk of the City of Chicago on January 25, 2017. Valencia began her career with the City of Chicago as an Assistant to Mayor Emanuel as a part of the Legislative Counsel and Government Affairs (LCGA) team. Next, Valencia worked as an Illinois political professional in several positions including, serving as Campaign Manager for U.S. Senator Dick Durbin's re-election campaign, Senior Advisor for Mayor Rahm Emanuel's re-election campaign, Deputy Director of the Illinois Senate Democratic Victory Fund, a Communications Staffer for State Senate President John Cullerton, and Field Director for both Mike Quigley for Congress (IL-05) and Gary Peters for Congress (MI-09). Most recently, Anna served as the Director of LCGA. Valencia grew up in Granite City, Illinois and earned her degree in International Studies from the University of Illinois Urbana-Champaign. She currently resides in the City with her husband and dog.
PSYCHOTHERAPIST / CLIENT SERVICES
Mayra Sotomayor knew growing up that she had to work hard to show gratitude towards her parents for the sacrifices they made coming to this country. Mayra obtained her BA from The University of Illinois at Chicago in Psychology and Latin American Latinos Studies. Mayra attended The Chicago School of Professional Psychology, where she received a MA in Counseling Psychology with a concentration of Latino Mental Health. Mayra has strived to give back to the community and help individuals live the life they want and deserve, a life filled with hope and empowerment. Mayra has worked for a community mental health center since 2016 where she held a leadership role of supervising a team of mental health providers. She brings concentrated expertise in areas such as play therapy, teens with addiction, PTSD, chronic mental illness, anxiety and depression. Always looking for a way to better herself, Mayra enjoys volleyball, running, rock-climbing, painting, and strengthening her faith.
YOGA TEACHER / TRAINER VOLUNTEER
Alison, a Texan native for over 30 years, recently moved to Chicago in early 2018, and has fallen in love with the people she has met and summertime in Chicago!
Alison began her yoga practice in 2010 after encouragement from her therapist to focus on a mind-body-breath experience to respond to years of anxiety and fearful-driven behavior. Yoga was also a way for her to reconnect with her roots of conscious body control and movement from many years spent in competitive gymnastics and cheerleading. Past injuries and an emotionally draining job at the time brought lingering physical and emotional stress levels to a new high which led to frequent time spent on a yoga mat. After just only a year of practicing, she began to feel physical pain release from her body and along the way she discovered a new way to associate with meditation and breathwork to embrace life's gifts rather than be buried by unavoidable stress. She is still relearning this every day!
Five years into practicing she trained with Sunstone Academy in Dallas, TX, for her 200-hour yoga certification, and during that journey, Alison prayed over her dreams of sharing yoga with others, specifically to women and girls in healing and restoration from sex trafficking and exploitation. She has worked with trafficking survivors, professional athletes to prevent injury, and to students inside various studios, churches and corporations, in Dallas and now in Chicago.

Currently, Alison is an E-RYT 200, a Yoga Alliance continuing education provider (YACEP), and a certified Trauma-Sensitive Holy Yoga Instructor. With the inconsistencies of this world, each day and practice bring different challenges, but two things she aims to be consistent with are to be a humble learner and to set an intention each day to glorify her Creator in all she does, on and off the mat.
LEAD COUNSEL VOLUNTEER
Deborah Baker entered higher education with the desire to advocate for others and to become an ambassador of change in every aspect of her life. Deborah earned degrees in Political Science and Psychology from the University of New Mexico where she made her mark as a leader in multiple student organizations. Later, she moved to Chicago and attended Loyola University Chicago where she obtained a Juris Doctor with a focus on advocacy, as well as a Master's in International and Comparative Politics while serving on multiple law student organization boards. As a licensed attorney, she has practiced in various areas of law in both the public and private sectors, focusing on litigation and advocacy throughout. Currently, Deborah serves as an Illinois agency assistant legal counsel and ethics officer, and is also a part-time adjunct professor at Loyola University School of Law where she teaches first-year law students essential legal writing and advocacy skills. Pro bono work and volunteerism have been a fundamental part of Deborah's career and she is proud to serve as volunteer and General Counsel for Salt and Light Coalition.
LOGISTICS VOLUNTEER
Renata Anzelmo was born in Fortaleza, Brazil. She has been living in the United States since 2001 where she has been tapping into her passion of helping others. As an immigrant to the United States, she started working as a nanny and went on to get her bachelors degree as a Registered Nurse. She is currently working as nurse at Eating Recovery Center and using her free time and gifts to support Salt and Light Coalition. Renata finds joy seeing the work of God through Salt and Light Coalition. When she is not working, she likes to live a healthy lifestyle and spend time exploring new things with her husband, family, and friends.
LEAD YOGA TRAINER VOLUNTEER
Alexia's first encounter with yoga was a playful one. As a five-year-old she would walk around the house on her knees in lotus posture, mimicking the photos she found in a yoga book in her grandfather's library. The book disappeared but the inspiration remained in the back of her mind. Seventeen years later, Alexia realized that she couldn't deny her hunger to learn the practice of yoga: she left Guatemala, her home country, and moved to Chicago to start her teacher training. Alexia's first influence was Kino MacGregor, one of the few certified Ashtanga teachers in the country. Kino's inspiration helped Alexia discover that her heart is in the Ashtanga yoga practice. Alexia practiced for six years under the guidance of Todd Boman, who supported her practice and taught her faith and dedication with his own shining example. She apprenticed with Todd in the mysore classes and learned how to teach the method. In July 2012 Alexia went to Mysore, India for the first time and studied for six weeks under the guidance of Sharath Jois at the Jois Institute where Ashtanga Vinyasa Yoga was first codified. In 2013 she got a 200-hour certification from Richard Freeman and Mary Taylor at the Yoga Workshop in Boulder, Colorado.
Alexia teaches, the mysore program at Yogaview, Chicago, corporate and private classes, and she volunteers and helps with the teacher training program at Salt & Light Coalition. She has found daily practice to be profoundly transformative, calming, and empowering. As a teacher, Alexia inspires students to persevere, with enthusiasm, and share in these benefits.
EVENT MANAGER VOLUNTEER
Alex has always had a passion for planning events. Since a young age, she was always looking forward to planning birthday parties for friends and anniversary dinners for her parents and has always loved having the opportunity to create wonderful memories for others through events. A native Floridian, Alex grew up in Orlando and attended the University of Central Florida where she received her Bachelor of Science in Event Management. Upon graduation, she made her way to the Windy City to further pursue her career in the Hospitality and Events world. She has a love for the restaurant industry and is currently the Sales Manager for a new, over-the-top restaurant concept coming to Chicago called Barton G. The Restaurant.
Alex has a wide range of events experience…from building a Music Festival from the ground up, to planning large corporate events, to hosting parties for the Chicago Cubs and more! She is an experienced event sales professional that is thrilled to be able to use her events expertise and work with Salt and Light Coalition on their events (keep an eye out for the upcoming Gala in 2019)!
DEVELOPMENT VOLUNTEER
Eileen has been practicing Pilates for 13 years. In 2006, she completed her full mat and apparatus certification, and she continues to study and train with master instructors. Eileen finds the focus and detail work of Pilates to be challenging and stimulating both as an instructor and practitioner. She enjoys working with clients with a variety of goals and backgrounds. Eileen has found that Pilates can be particularly beneficial for those who had suffered trauma, as Pilates work builds body awareness as well as strength. Eileen is happy to be using her gifts as a pilates instructor to assist the women at Salt and Light Coalition.
YOGA BUSINESS & MARKETING VOLUNTEER
Jessica Mitchell, chef turned yogini, has harnessed the entrepreneurial spirit she has had for years. Among her multifaceted career in the culinary industry for almost 20 years, she owned and operated a cafe and catering business for four years. Throughout the years of leading teams, she turned to yoga as a means to soothe the laborious aches from the long hours in the kitchen, and has been a practitioner for 15 years.
As her love for yoga grew, Jessica felt called to become an instructor and completed her Holy Yoga teacher training in 2016. She has since went on to complete her 500 HR Masters, trauma sensitive touch training, leadership training, and 200 RYT through Salt and Light.
Her background in business has translated to the self care industry and opened Living Divina Yoga and Fitness Studio in late 2016. She has utilized this space to build community, hold space for those in need of healing, and host various workshops. Jessica has been an active volunteer for Salt and Light since the fall of 2017 and has bridged together her two passions for the purpose of using yoga as a tool for healing and teaching culinary skills as a means to introduce nutrition, for the ladies in the cohorts.
As a committed volunteer, her newest role has been to teach the cohorts what it means to use your mission as your vision and harness the power of your story to integrate into your business. In turn, marketing strategies are taught to cast their vision, utilize their yoga instructor certification, and be able to structure a class to teach as a means of income.